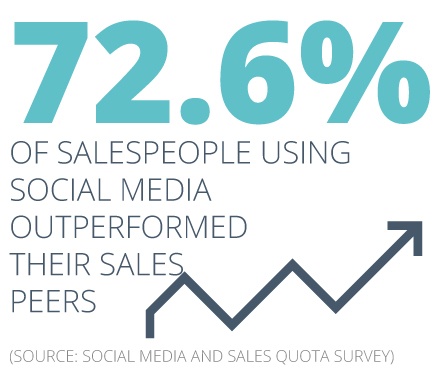 Social media is now proving to be a valuable tool for marketing and sales. According to a report by the Content Marketing Institute, 93% of organisations use social media as their content marketing tactic. Not only can you increase your reach and brand awareness, using social media as part of your marketing strategy saves on marketing costs because customers can act as your promoters. Social media also offers an array of formats in which to distribute content, giving you the chance to interest potential buyers with videos, pictures, infographics and links to written content.
Getting Connected
Having social media accounts also allows companies to communicate with each other and make valuable and profitable business connections. Though using social media does not guarantee business, 54% of B2B marketers say they have generated leads from social media, so if you can do it right, it's worth it. It is no good just making a profile and then posting content or sharing links occasionally. In order to make social media marketing successful in generating leads and establishing business links, it needs to be maintained and monitored. The important thing is to devote a few hours to your social media accounts each week and then follow up on leads to close them into customers.
Reaching Customers Wherever They Might Be
Depending on what your company does, there are various social media platforms that can be utilised. LinkedIn offers a lot in terms of business networking and is shown to be the most popular platform from which to distribute content amongst B2B marketers, with 94% of organisations using it. Twitter is the second most popular channel and provides the medium for conversations with potential customers, as well as being a means of delivering content and illustrating the ethos of the company by retweeting relevant information. For a more personal touch, some companies use Facebook to engage with customers and promote content or offers. Whichever social media avenue you choose, be sure to research your buyer personas so you know where potential customers will be congregating.
For advice about the benefits of using social media as part of your marketing strategy, check out our 5 Top Tips for B2B Social Media.