What is Lead Nurturing?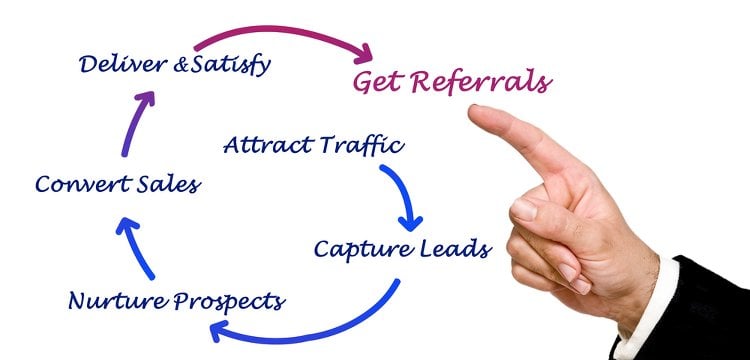 Relationships with customers are a core requirement for healthy and long-term business. Without a relationship, a buyer sees you as a source for a particular product or service amongst many other suppliers, and to you they're nothing more than a nameless piece of sales data. A lack of a relationship means that leads will never experience a customer journey, and you will lose out on the true value of doing business with someone who believes in your brand.
Lead nurturing is the process of developing suitable and worthwhile relationships with individual customers over numerous stages. Based in marketing, communications, research and personalisation, it's about educating relevant audiences in the features and benefits of using your company, helping them to better understand your offerings and decide to what extent they should engage on a transactional level. This is mutually advantageous, as it means that the right leads convert into repeating clients, rather than one-off purchasers or unsuitable subscribers. As part of your lead nurturing strategy, you should aim to achieve three main objectives:
1. Encourage opt-in
Each lead needs to actively agree to regular communications. Without this, you don't have the right to stay in regular contact with them, which can result in anything from ignored emails to having your address and domain blocked and reported. Needless to say, the whole point of your email campaign is to grow interest and offer a call to action, so each recipient must be subscribed both digitally and emotionally.
2. Be a thought leader
If someone begins as a lead rather than diving headfirst into a buying relationship, it means that they're interested in your service but unsure as to whether it's right for them. This is your opportunity to provide insight, knowledge and recommendation at a pace that is digestible and relaxed without leaving gaps large enough to cause disconnection. It may take some time, but you can guide leads in the direction that you believe will benefit both sides.
3. Track digital behaviour
Whether it's a click-through to your website, enquiries via email or contact form, social media engagement or even a good old-fashioned phone call, you want your leads to actively respond to your messages. Once this is achieved you have the green light to move onto the next stage of developing a relationship, which can include anything from a digital conversation to a meeting in person. If they're not interacting in any way, invest time into creating new methods of grabbing their attention and gently steering them toward useful brand information. If this fails, it could be the case that your services simply aren't for them.
Effective lead nurturing will result in a prospective buyer contacting you, rather than a competitor, when they require your services. This will have been achieved through the provision of regular, high quality and actionable content that helps them to fully recognise the necessity of your professional solutions. So get ready for the long haul and enjoy every minute of it, because we're confident that lead nurturing will be the best thing you've ever done for your business.
/crm-for-small-businessInterested in Customer Relationship Management for tracking leads and optimising profitability? Find out more about our custom CRM systems for small businesses and download our free white paper.