Vividfish launches new website for Vividink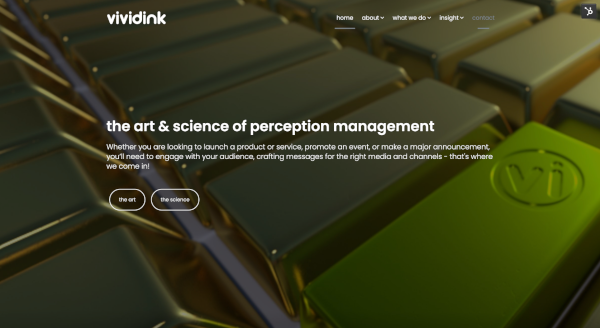 Client: Vividink Ltd
Project summary: We worked closely with Vividink to develop a new website for them using HubSpot's CMS Starter Package. Once the theme and modules were in place, we guided them through changing the visuals and adding the content from their previous site.
Although we do offer web design services, the team at Vividink had a clear idea of what they wanted the website to look like, so we took their design and developed it into a fully functioning website.
HubSpot CMS allows maximum flexibility within the modules, and with the help of our experienced in-house web developers, code was altered to make Vividink's new website match the aesthetics of their initial design.
An additional advantage of HubSpot's CMS Starter Package is that it allows Vividink to connect their website and marketing efforts to a world class CRM system, for lead capture and management. Because of this, Vividink is able to build inbound marketing campaigns, landing pages, traffic and lead sources, and track visitor activity on their website.
Timescales: The project went from concept to live within 4 weeks which included the time required to create the look and feel, to produce the copy, and transfer the appropriate content from the previous site.
Results/outcome: We gave the team at Vividink the reins and they've populated their new website with images, copy and content. To see what can be achieved with HubSpot's CMS Starter Package, click here - www.vividink.info
Tags: