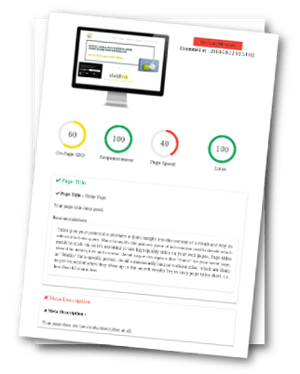 You may have the prettiest website, with great content but if no one finds it, what's the point? So, to check out if your website hits the high notes for major search engines, take our website audit for a comprehensive report on how it's performing in all those critical areas.
It will answer a number of questions:
Are your web pages optimised?

Will your website be usable on mobile devices?

Are your internal and external links configured?

How quickly does your website load?

Are your buttons and fonts useable?

Does your server respond quickly?

and tell you lots of other good stuff.