Turn your website into your best marketing tool.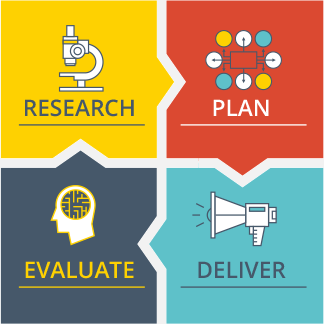 From the majestic Sheffield Cathedral and the stylish Crucible Theatre, to the serenity of the Botanical Gardens and the electric atmosphere of the Motorpoint Arena, there are landmarks of all shapes and sizes that make up the topographical landscape of our hometown. And believe it or not, quality SEO works in very much the same way.
Only a few years ago, search engine optimisation was about stuffing in keywords, making things pop out at the visitor, and using language that did little more than bombard and over promise. Today's SEO is very different, as it requires smart planning, intricate design, expert phrasing, responsive formatting and targeted application, which combine to naturally engage and lead the viewer to find out more. As with town planning, the traditional and the ultra-modern must sit side by side in harmony, working together to attract visitors and get them involved in a unique identity.
So whilst some factors, like coding languages, may be the same as before, they're used in new ways that complement current techniques, such as inbound marketing strategies and content creation. This is precisely how Vivid Fish operates with every client, giving you a bespoke product that will attract and retain the right kind of traffic, making it far easier to gently convert visitors into leads, leads into sales, and ultimately sales into advocates.
Sheffield is a beautiful city that presents countless heritage hotspots and is infused with centuries of fascinating tradition, seamlessly interspersed with contemporary culture and fashionable trends. It's a place that we proudly call home, and which inspires us to develop our SEO tactics to give every visitor the perfect experience.