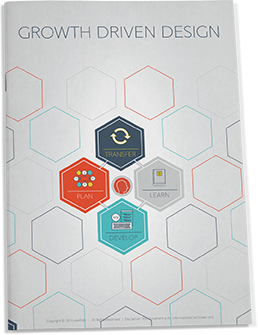 GUIDE TO GROWTH DRIVEN DESIGN
Is your business ready for the new Gold Standard for websites?

Growth Driven Design is a completely new approach and way of thinking about building and growing your website. Learn how it can help you

Minimise risks associated with traditional web design, continuously learn and improve the visitor experience and the resultsand inform marketing and sales (and vice versa).