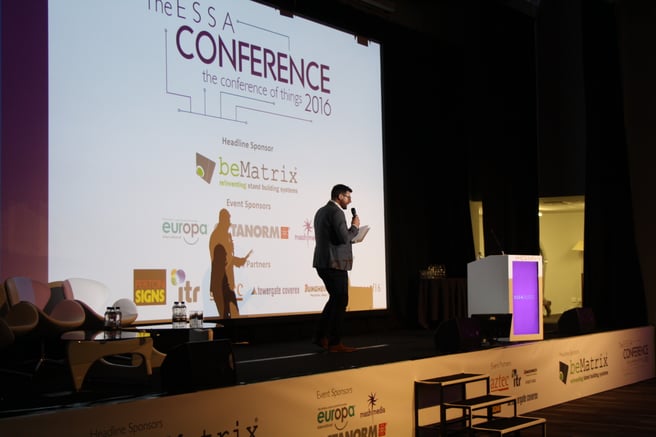 As we are a supplier to many organisations within the events industry, the team were at the Event Supplier and Service Association (ESSA) 'Conference of Things' last week, which was held at the Ricoh Arena in Coventry. The content was wide ranging and looked at core industry issues as well as specifics pertaining to the events and exhibitions industry.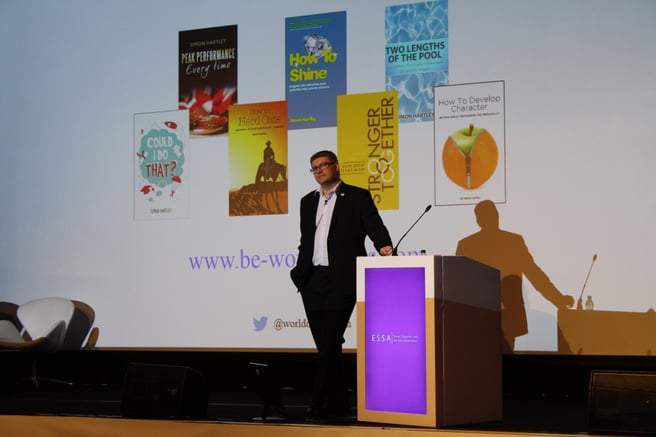 Not only were the team participating as delegates, we also had personnel on site gathering images and video for use on the associations social media channels as well as those of other clients in the audience.
Our project director, Kevin Horler, commented, "It was a fascinating conference, with more relevant insight to the industry practices, and those of our clients at the event benefited from our presence with the others in the team working the channels."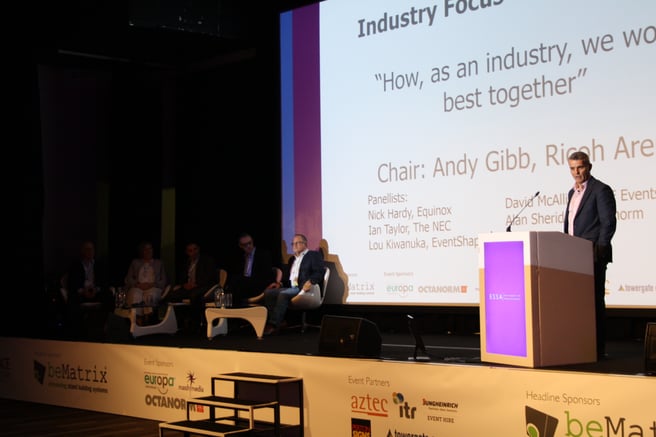 After the conference we have had a number of follow up conversations from new prospects and we're looking forward to the next ESSA event.