Are you ready to go inbound?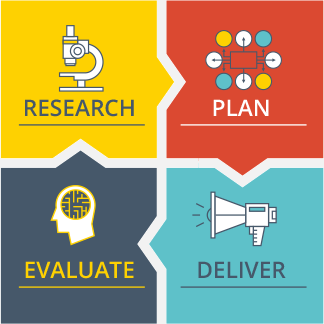 With a small, well defined audience that is more friendly than a mass audience, and one that has already agreed to receive your messages, it is an audience that converts at a 750% higher rate than interruption-based marketing.
This is supported by a second premise – the answering of questions that people are already asking across the internet, followed by the distribution of the answers across the internet in anticipation of the question.
In this method the audience is practically infinite, a bold claim but as the audience online it really is close to limitless. Thanks to tactics such as smartly targeted keywords, it is possible to answer the questions prospects might be asking about your products, services and your industry. Since this audience is looking for the answers that you are proliferating throughout the web, the conversion rates are unparalleled.
B2B Inbound Marketing is a hugely powerful marketing tool on its own, combined with Outbound Marketing and Growth Driven Design, the results can be spectacular.
If you would like to know how Inbound Marketing can make your next web project deliver greater results call us on 0114 331001 or 01482 968009 or download our FREE E-bookbelow to find out more.