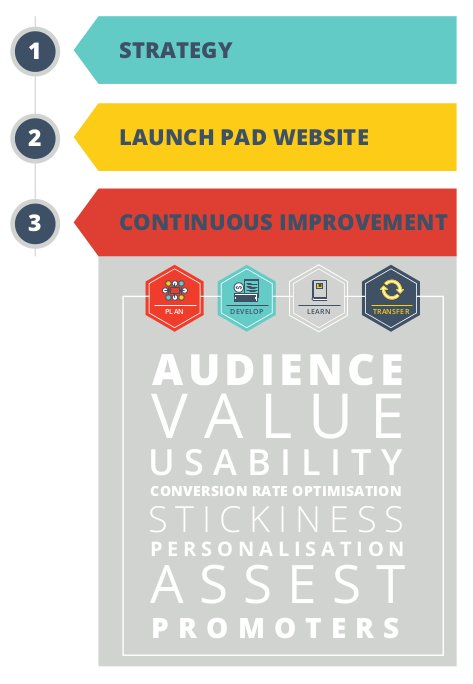 Is Growth Driven Design for you?
It's time to take a step back and challenge the assumptions of the traditional web design process. It's been said that a prospect has already moved through 70% of the sales process even before they contact your sales team. Where are they finding the information before talking to someone? – Your website. Your website is your biggest marketing asset and is the centrepiece of all your marketing activities.
We use a new web design process that produces a peak performing website, a web design process that is quick, agile and produces better results.
What is that process?
Growth-Driven Design is a completely new approach and way of thinking about building and growing your website. And is based upon three core principles:
Minimise risks associated with traditional web design.
Continuously learn and improve the visitor experience and the results.
Inform marketing and sales (and vice versa).
If you would like to know how Growth Driven Design can make your next web project deliver greater results call us on 0800 998 7502 or download our FREE guide to below to find out more.